Born with a disability in his lower body, Maxim was abandoned by his mother at birth. Since then, he has moved from one institution to another for the past 13 years. Deprived of parental care, thousands of children like him often endure physical, psychological, emotional, and social harm – with consequences that last a lifetime.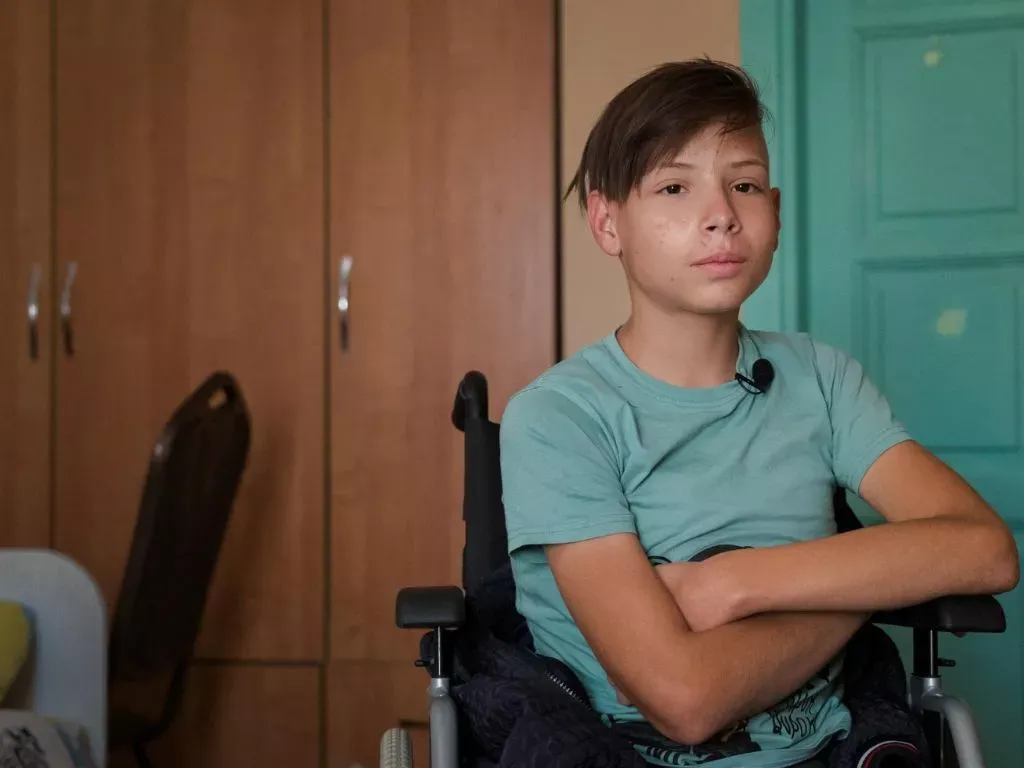 UNICEF is working closely with the government and a network of partners on the ground to ensure no children in Kazakhstan endure such trauma in their lives. We are working to ensure that every child grows up in a loving and caring family.
With your urgent support, UNICEF can give every abandoned child in Kazakhstan an opportunity to grow and thrive in a family. This Ramadan, let your good deeds echo around the country for the children in need.
Every child has the right to grow up in a supportive family environment. But every year, many children in Kazakhstan are separated from their parents and placed in alternative care for various reasons.
UNICEF is working closely with the government and partners on the ground to reduce the number of children being sent to closed-care institutions and find opportunities for those already in the system to return to their biological or foster families.
You can Help us reach more children in Kazakhstan with the support they need.
UNICEF's focus on the de-institutionalization of children
UNICEF in Kazakhstan has been working for deinstitutionalization for over two decades, addressing different issues of children in institutions so that every child would live in a family. Working closely with the government and partners, we have been:
Transforming Children's Houses into Child Support Centers to support families in difficult life situations.
Increase the number of Child Support Centers across the country. As of now, 18 Child Support Centers exist in the country. In 2017, there were only 3 centers.
Support child residential institutions of different types across Kazakhstan.
UNICEF also supports advocacy, provision of technical expertise, and sharing of the experience of progressive countries, including through study visits; documents the regional experience of child support centers in the country; develops manuals and guidelines for transforming these institutions.
Your Ramadan donation can help children to grow up in a family
With your donation, UNICEF will be able to strengthen the government's policy of de-institutionalization so that children do not enter the system, and those already in the system will return to their biological or foster families.
Your donation will help strengthen the following possible solutions for the de-institutionalization of children:
Develop professional foster families in Kazakhstan and prevent children under 3 years from being placed in the institutions
Eliminate the legislation gap when children without parental care are placed in institutions
Develop defined categories of foster care for children with different needs
Strengthen and scale up programs by transforming specialized and focused psycho-social services that cover families in difficult situations at early stages to avoid child institutionalization
Facilitate case management and integrate it into health, education, social welfare and child protection departments