UNICEF does not endorse any company, brand, product or service.
Intensifying hostilities in Ukraine pose an immediate threat to the lives and wellbeing of the country's 7.5 million children.
Heavy weapons fire has already damaged critical water infrastructure and education facilities in recent days. Tens of thousands of families are already displaced, dramatically escalating humanitarian needs.
Children's lives and wellbeing are threatened. Make an urgent donation to help them. No amount is too small to bring humanitarian aid to them.
URGENT: children in Ukraine need your urgent support
 "When the war affects children's lives, it's awful. After all, everyone grows up with dreams. And the war takes them away and destroys the future. Children should not be victims of conflict"

Natalka, 16 
Masha (9 years old) is one of an entire generation of children who have grown up listening to the sound of gunfire and are now being shaped by violence and displacement.
Together with her mother, four sisters and a brother, Masha lives in an apartment in a partially destroyed building in eastern Ukraine. Conflict has raged here for over eight years. Every day, Masha endures the threat of shelling, landmines, a lack of heating and hot water, and a fight for education. Shrapnel is embedded in the walls and windows are covered with plywood.
"When I grow up, I want to find a job that would give me money," Masha says. "I would help people who are in need."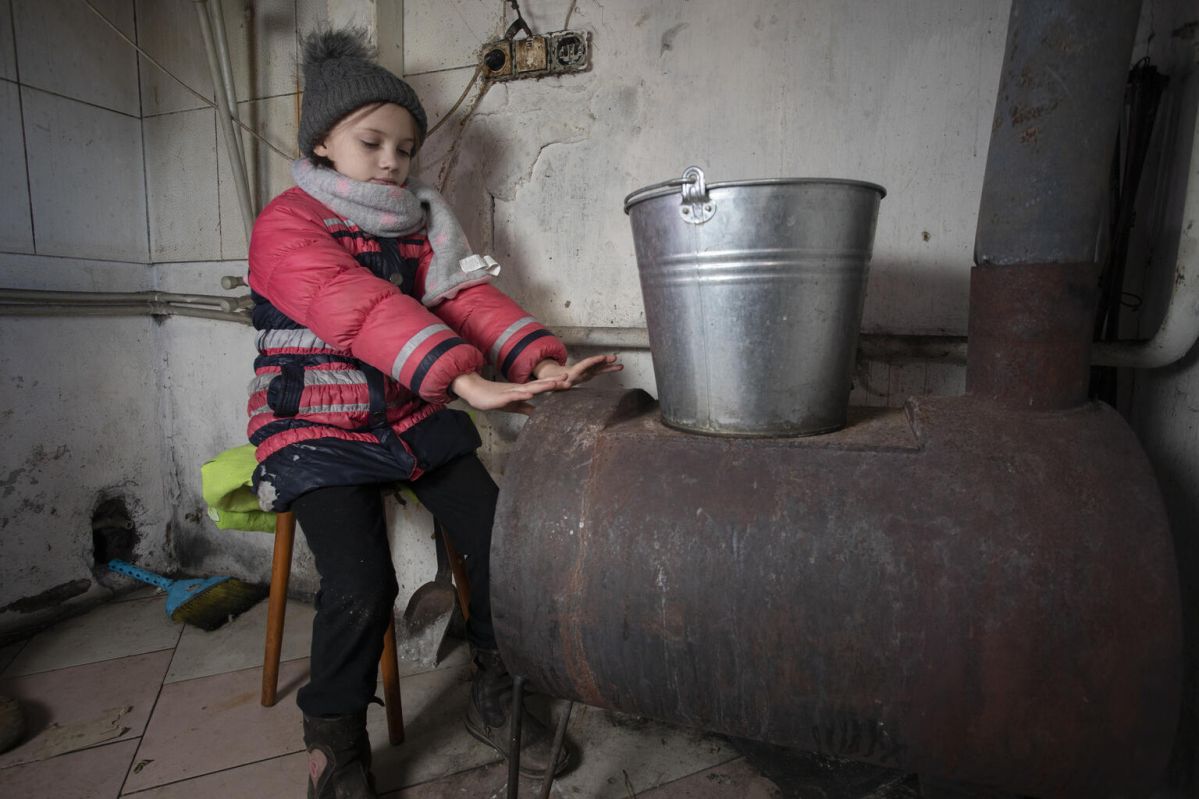 UNICEF stands in solidarity with children in Ukraine: UNICEF remains committed and fully operational in the country to support those who need us the most right now: vulnerable children living in fear and distress, and in need of essential supplies.
"The children of Ukraine need peace, desperately, now," UNICEF Executive Director Catherine M. Russell said in a Feb. 24 statement. "UNICEF calls on all parties to respect their international obligations to protect children from harm, and to ensure that humanitarian actors can safely and quickly reach children in need."
UNICEF's work to support children in Ukraine includes:
Ramping up efforts so as to meet critical and escalating needs for safe water, healthcare, education and protection. This includes trucking safe water to conflict-affected areas; prepositioning health, hygiene supplies as close as possible to communities that need them the most.
Mobile teams are providing psychosocial care to children traumatized by the chronic insecurity in the east. These child protection case management mobile teams respond to violence, abuse, separation from family, GBV, mental health and PSS, and disability cases.
Re-activating the "Blue Dot" safe spaces in Moldova, Poland, Romania, and Belarus to provide crucial support to families on the move.
Support in repairs to damaged schools and kindergartens as well as vital water and sanitation facilities.
Help UNICEF deliver aid to hundreds of thousands of children in Ukraine impacted by violence. Your contribution can make a difference
Please make a donation today
UNICEF is committed to the following humanitarian principles in its operations:

Humanity: Human suffering must be addressed wherever it is found. The purpose of humanitarian action is to save lives, protect health and ensure respect for human beings. UNICEF upholds the principle that all girls, boys, women and men of every age shall be treated humanely and seeks to assist and protect any and every vulnerable child, treating them with dignity and respect. Impartiality: UNICEF allocates and delivers assistance based on needs and without discrimination based on nationality, ethnicity, race, sex, language, disability, religious belief, class, sexual orientation, gender identity, political or other opinions.
Neutrality: UNICEF refrains from engaging in controversies of a political, racial, religious or ideological nature, and does not take sides in hostilities. Independence: Humanitarian action must be autonomous from the political, economic, military or other objectives that any actor may hold with regard to areas where humanitarian action is being implemented. UNICEF is independent of political, economic, military, security or other objectives.