Emergency appeal: millions of children and families are in immediate danger as intense fighting, airstrikes and hostilities continue in the east and south of Ukraine. More than 5.55 million children are now in desperate need of humanitarian aid. Homes, roads, schools, water supplies, and hospitals have been damaged or destroyed.
Children are at extreme risk and suffering due to the reckless decisions of adults once again. 
Six months into the conflict, children continue to cope with the fear, anxiety and grief associated with the loss of loved ones, separation from family, forced displacement from their homes, isolation, and the complete upheaval of their childhood.  
The damage, loss, and devastation continue as this conflict drags on. Children continue to face high risks of violence, exploitation, and abuse. Across the country, explosives and violence are a daily threat to children's lives, and children are struggling to overcome the traumas inflicted by the conflict.  
Donate now to help protect children in Ukraine. 
How we are helping children in Ukraine
UNICEF is working around the clock in Ukraine and at the borders of neighboring countries to scale up life-saving programs for children and their families. Your donation helped us provide:  

Life-saving health and medical supplies to almost 4 million people in war-affected areas.  
Access to clean water for over 3.4 million people in damaged or destroyed areas.  
Support over 133,124 households to cover their basic needs, including food and clothing. 
Mental health and psychosocial support to over 1.7 million children and caregivers. 
Access to formal and non-formal education to over 760,000 children. 
Working with Governments and municipalities in 13 countries neighboring Ukraine, as well as other NGOs and local partners, UNICEF has also established 33 Blue Dot safe spaces for children along major transit routes. Blue Dot shelters provide a safe space for families seeking refuge and provide water and sanitation supplies. They include child-friendly spaces for children to rest and play, receive medical aid and psychosocial support, and provide protection for unaccompanied children who have been separated from their parents.  
With your support, we continue to stand with the children of Ukraine. 
With your kind support, we can help more children and families affected by this crisis.
UkraineImpact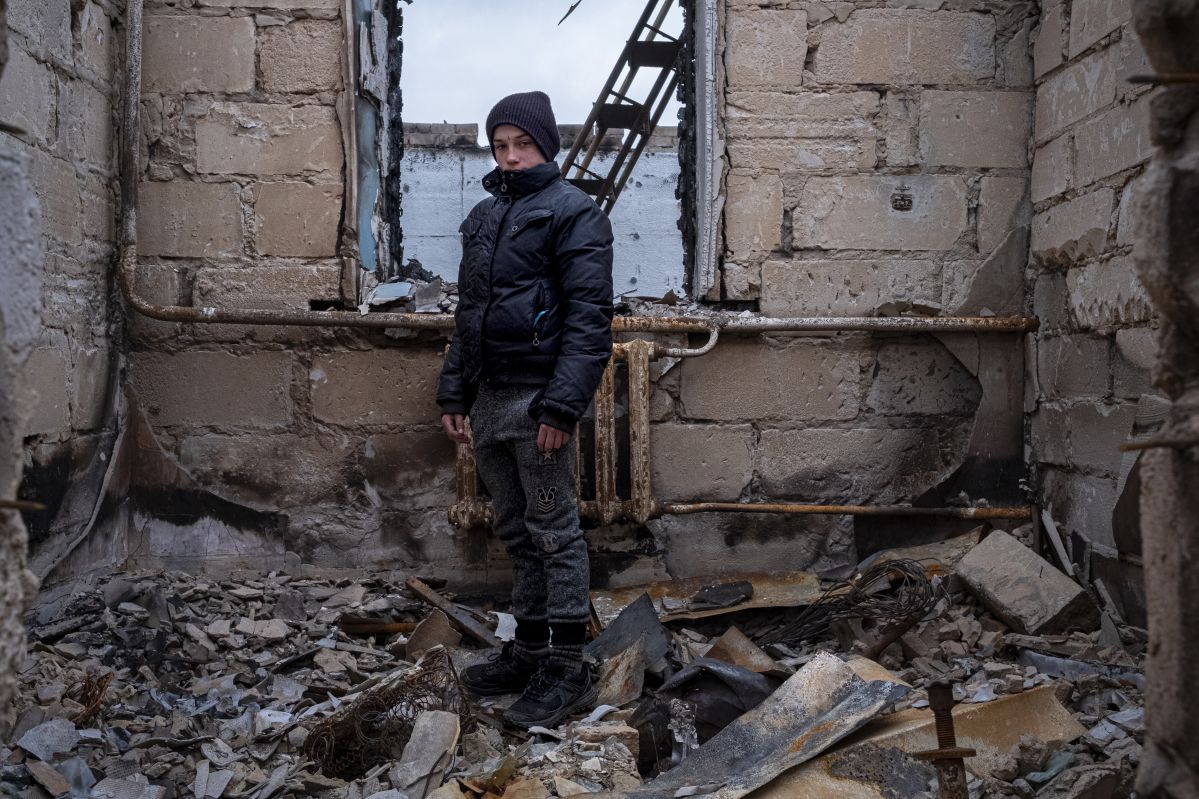 Danylo, 12, stands in the ruins of his family's home in Novoselivka, on the outskirts of Chernihiv.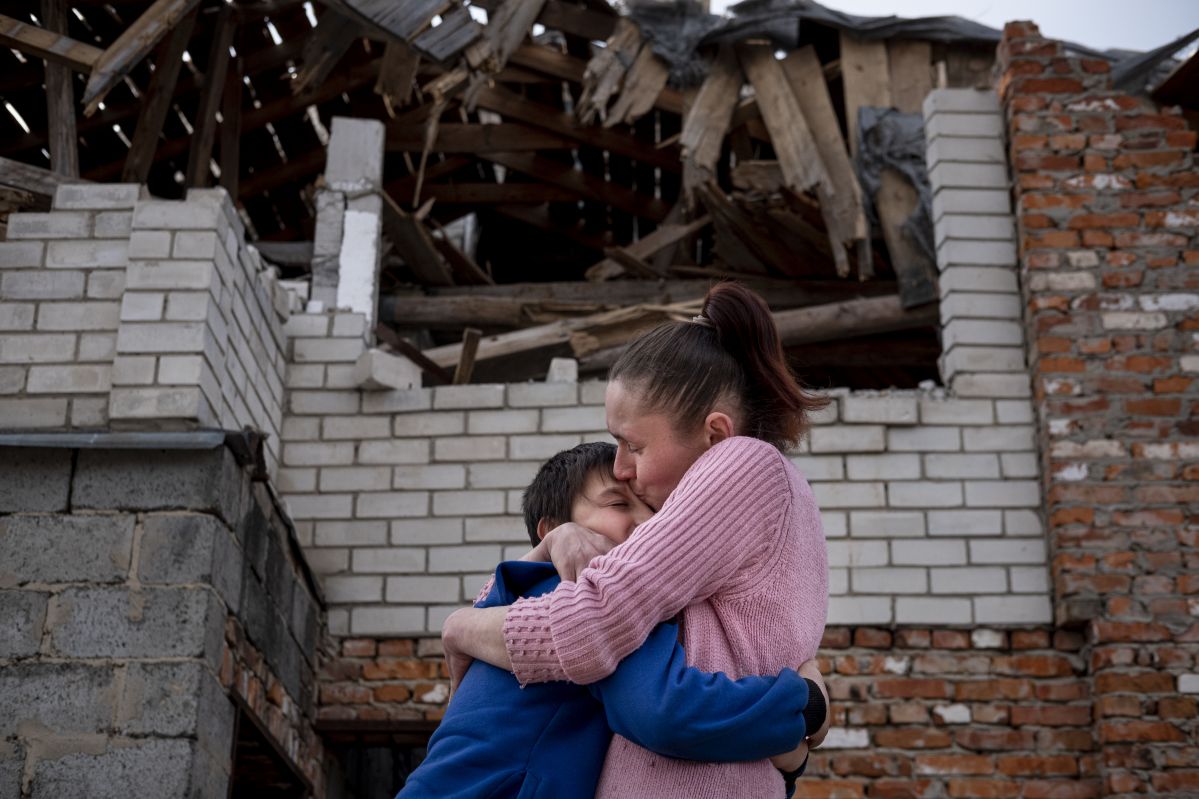 Olena, 43, holds her son in an embrace in front of their damaged home, as the two reunite after a month apart (15 April 2022).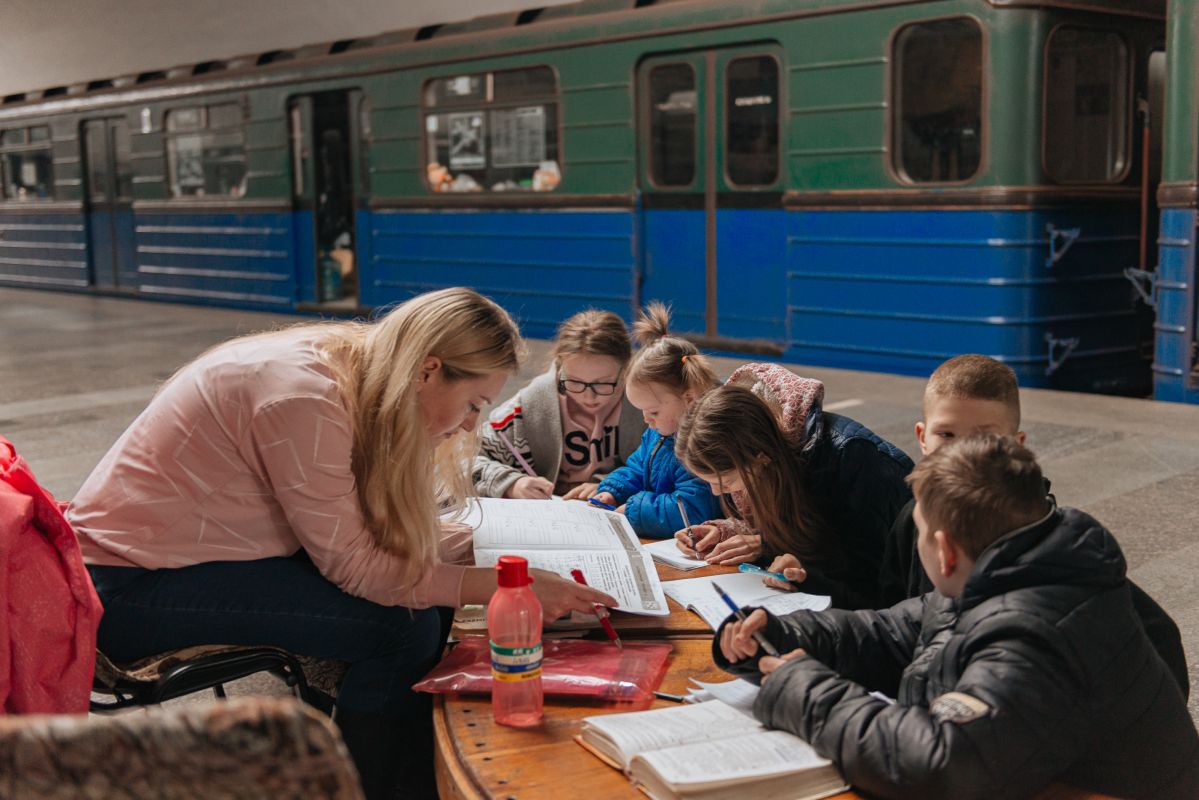 Children use notebooks and stationery provided by UNICEF to study at a shelter in the Kharkiv metro.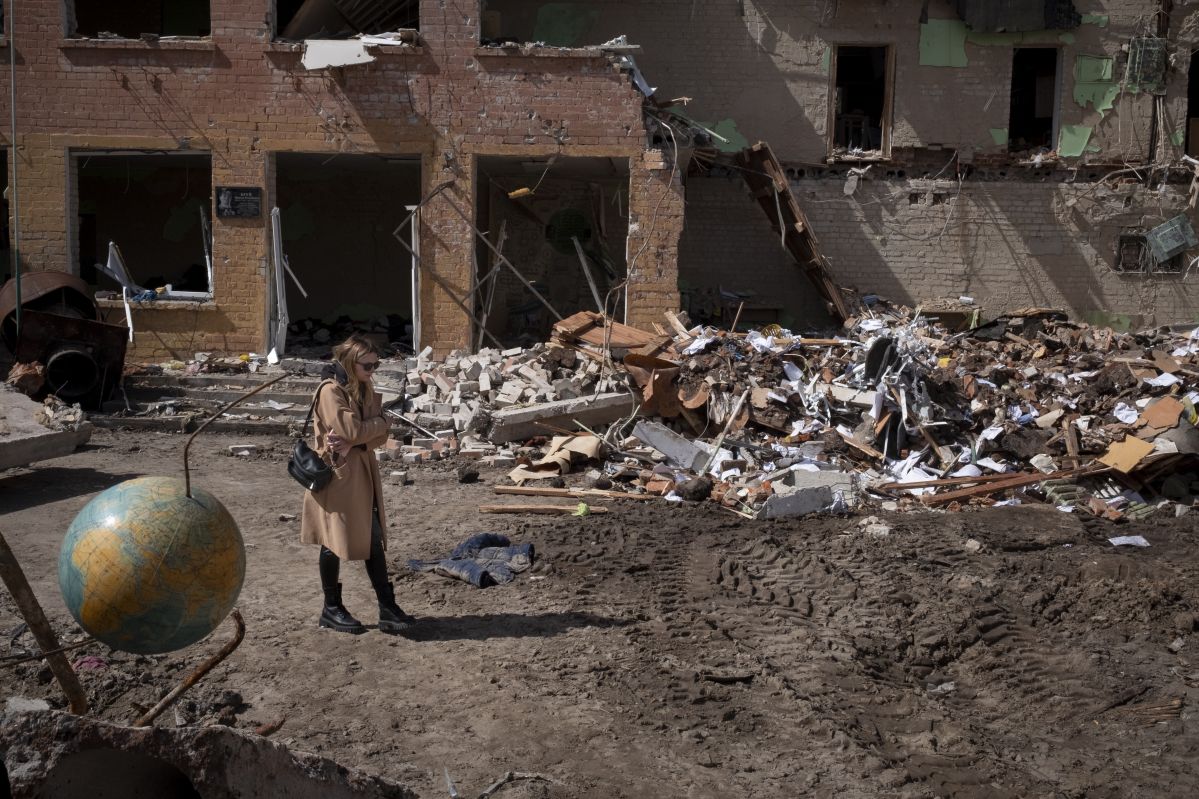 Wreckage of School Number 21, which had been serving as a civilian shelter and logistics base in Chernihiv, Ukraine (14 April 2022).