Why UNICEF?
Your donation puts you in good company:
UNICEF has helped save more children's lives than any other humanitarian organization – 90 million since 1990.
UNICEF is the world's largest provider of ready-to-use therapeutic food, a high-protein paste that can bring a malnourished child back to health within weeks.
UNICEF immunizes nearly 40% of the world's children.
For every child, results.
UNICEF works for the rights of every child, every day, across the globe.
UNICEF was established in the aftermath of World War II to help children whose lives and futures were at risk – no matter what country they were from.
The only thing that mattered to UNICEF was reaching children in need. What mattered was achieving results.
The same holds true today. We work day-in and day-out, in some of the world's toughest places, to reach the children and young people who are most at risk and most in need. We work to save their lives. To protect their rights. To keep them safe from harm. To give them a childhood in which they're protected, healthy and educated. To give them a fair chance to fulfil their potential.
We are UNICEF. We stand for every child, everywhere. And we never give up.
Ramadan 2023 Carousel
Your donations help save children across the globe
Help UNICEF reach more children in need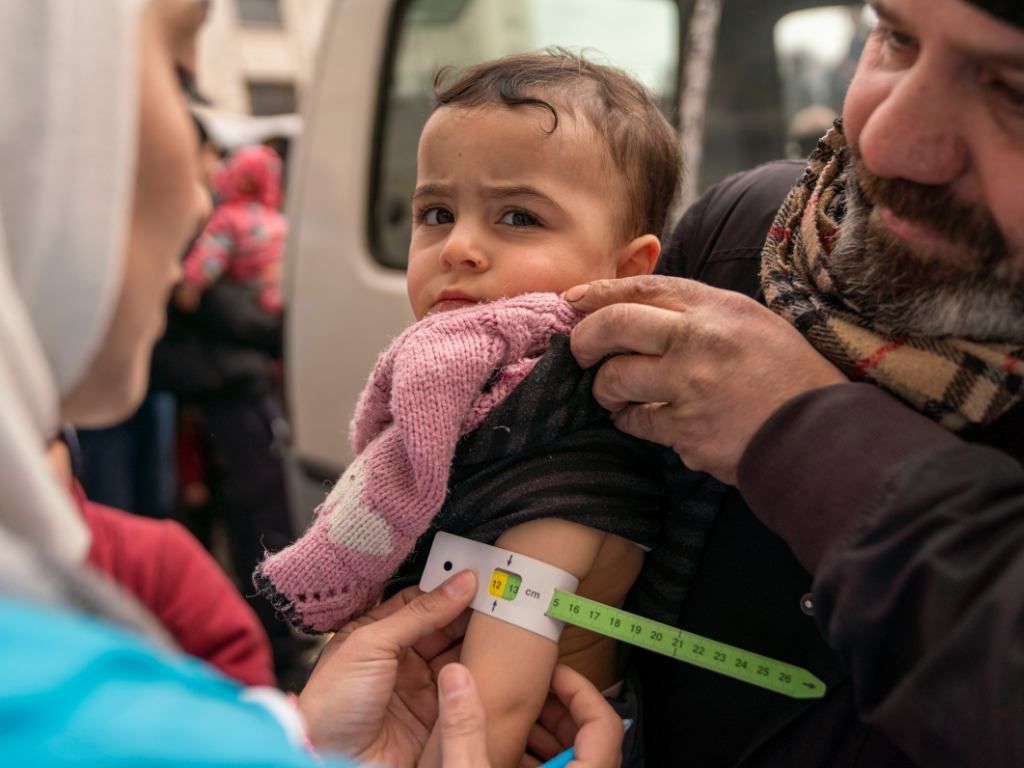 Meet three-year-old Sondos from Syria
From day one, UNICEF has been on the ground to respond to the needs of millions of families and children impacted by the devastating earthquakes that struck several cities and towns of the Türkiye-Syria border in February 2023.

Meet these children from Afghanistan
UNICEF has been supplying and installing water pumps, rehabilitating water wells, and trucking water to drought-affected communities in Afghanistan.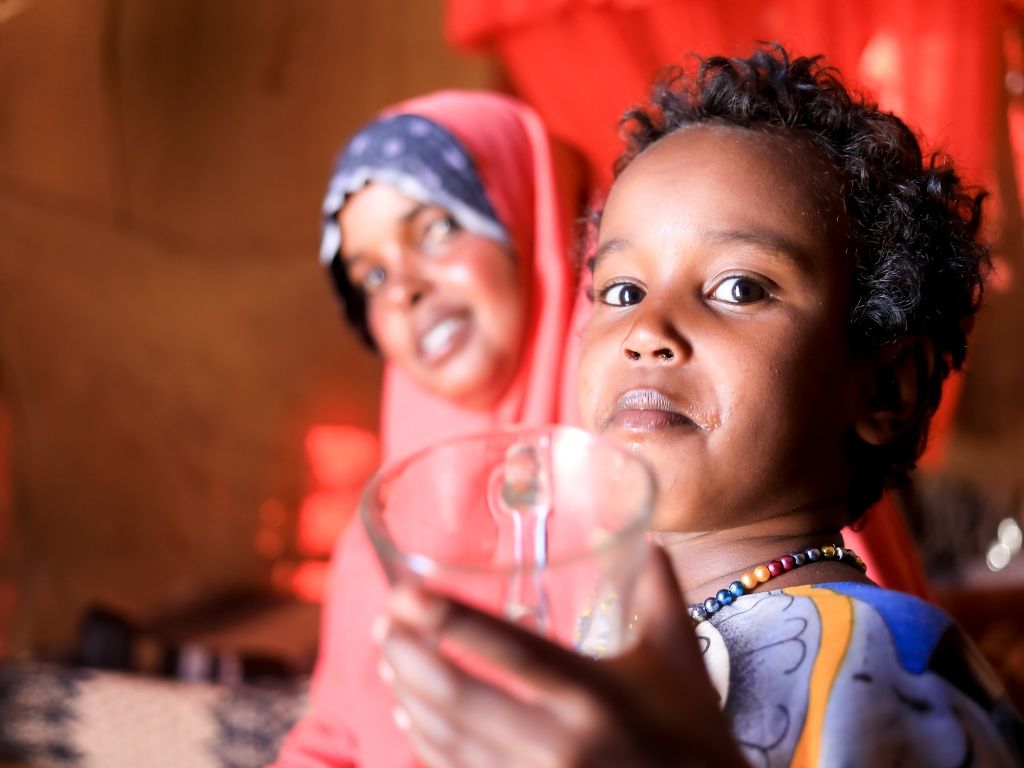 Meet Hibo Ali from Somalia
A devastating drought forced his whole family to flee to a refugee camp. UNICEF continues to provide life-saving assistance, safe water, nutrition, and health services in the region.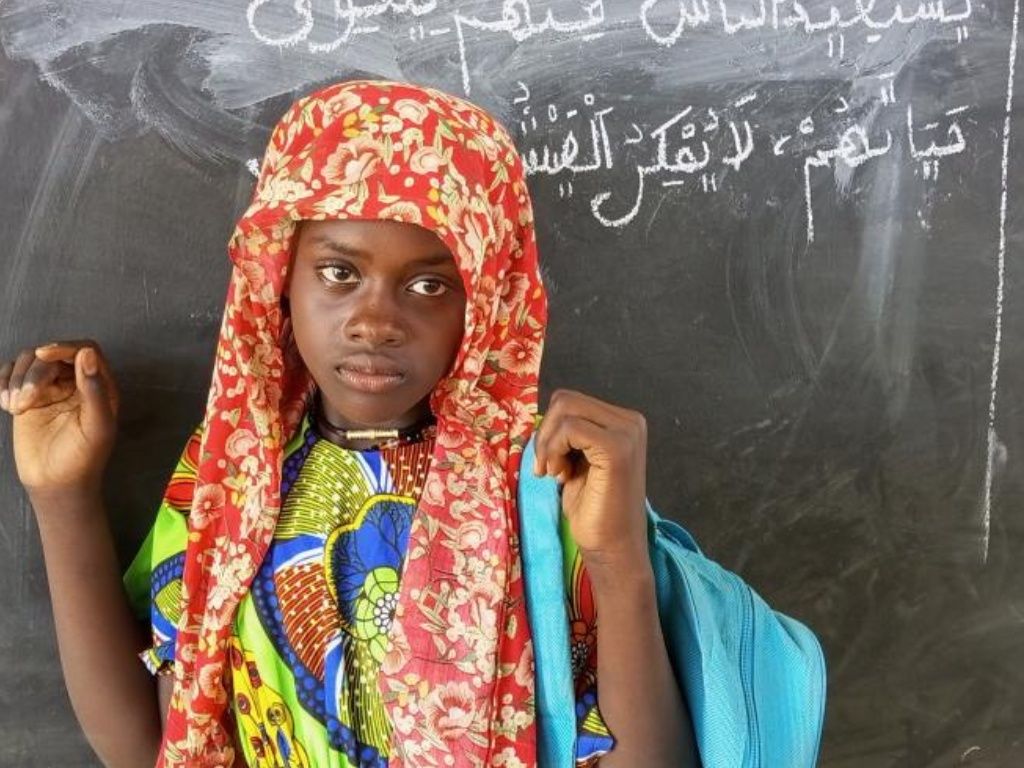 Meet Baaba Abakar, a second-grade pupil from Chad
UNICEF and partners are renovating Koranic schools in Chad to provide students with opportunities to learn new skills in science, arithmetic, and reading, along with the traditional learnings of Koran.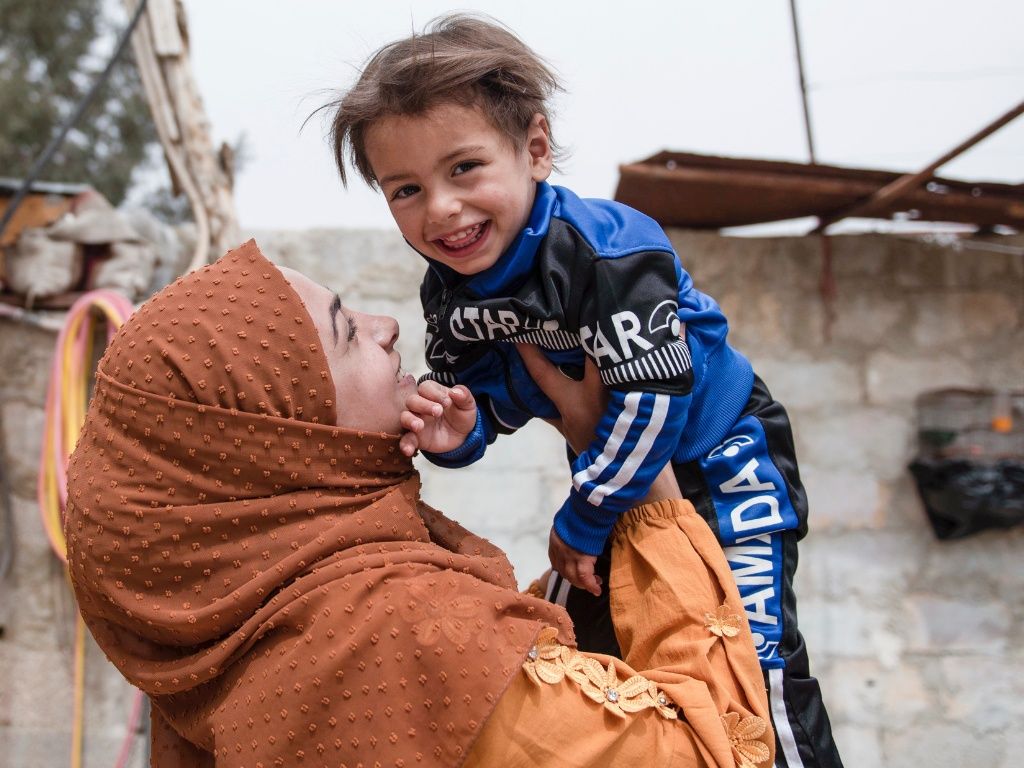 Meet two-year-old Ishak from Syria
Since late 2021, UNICEF has reached nearly 85,000 children and 29,000 mothers with screening for acute malnutrition and more than 290,000 children and women with medical checkups and treatment in Syria.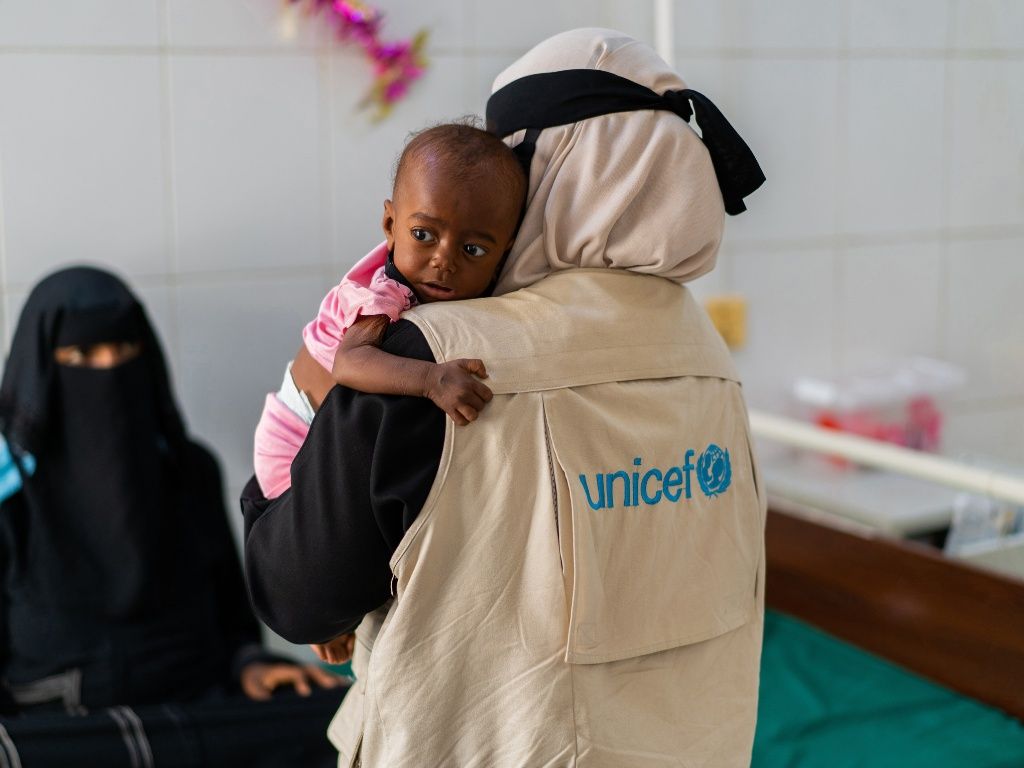 Meet Lina, a UNICEF staff member from Yemen
UNICEF staff members like Lina are working tirelessly to deliver life-saving support and assistance to help children in Yemen fight malnutrition.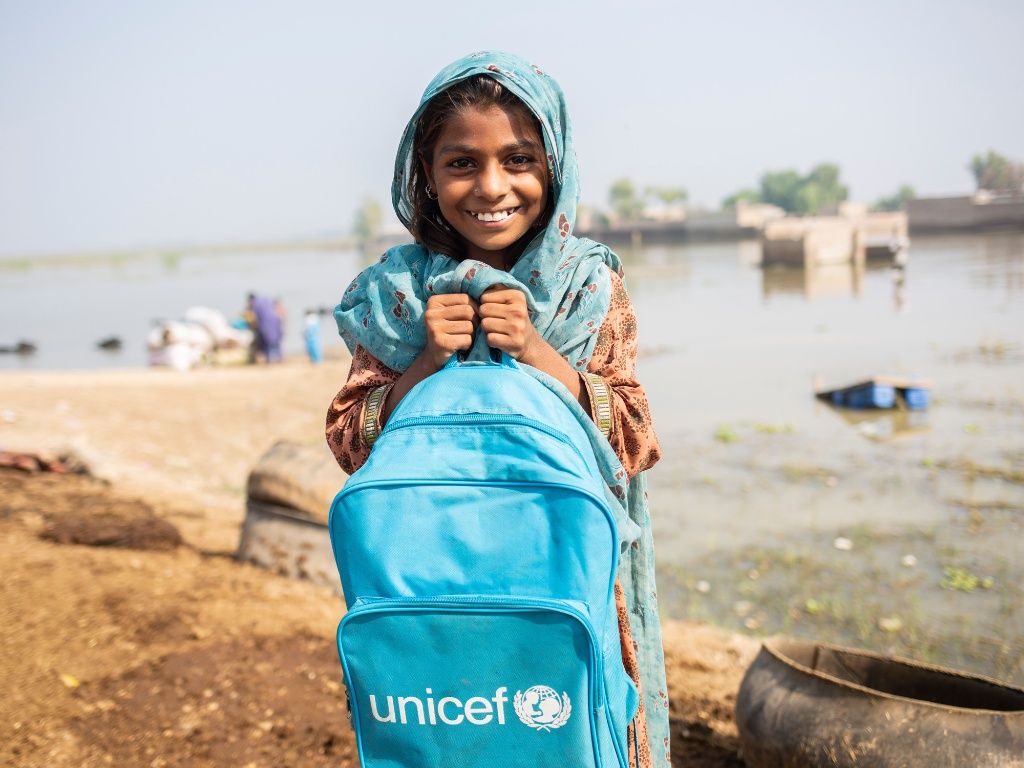 Meet eight-year-old Ameer from Pakistan
UNICEF set up a temporary learning centre in her area so she, and children like her who were impacted by the flood, can continue their education
Frequently Asked Questions (FAQ)
UNICEF is the United Nations Children's Fund, working to protect the rights of every child, everywhere. We work the help the most vulnerable with health care and immunizations, safe water and sanitation, nutrition, education, emergency relief and more.  
Thanks to support from donours like you, we have been able to make a difference for children in need, to save, nurture, and protect the most vulnerable. We are active in over 190 countries and territories, and have helped save more children's lives than any other humanitarian organization. 
UNICEF works to advance and protect child rights and to provide health care, immunizations, nutrition, access to safe water and sanitation services, education, protection and emergency relief. Today UNICEF works in more than 190 countries and territories (that's all the countries in the world except for 5!) to save and improve children's lives. 
Thanks to donours like you, we are able to be on the ground providing critical services and delivering supplies to the most vulnerable children. We work alongside with governments, other non-governmental organizations (NGOs), and many other partners, to help ensure the biggest impact for children in need and to reach children in the most remote places. And our work is only possible thanks to your generosity and commitment to saving children's lives.
UNICEF does not get any direct funding from the UN budget - which means 100% of our money comes from donations.
Everything we do is funded by people like you, making voluntary contributions to ensure that UNICEF can continue its efforts to save, nurture, and protect children everywhere in the world.  For detailed information on our work and funding, you can see our latest Annual Report.
You work hard to support children in need, and UNICEF wants to ensure we get the best out of every contribution. That's why we have created an option for monthly donations.
A monthly gift is a recurring gift amount that you choose to send each month, and it is even more impactful because you're helping children every single day.
Your monthly gift will also enable us plan effectively in our upcoming work, reduce costs and most importantly, reach even more children in need. We couldn't continue our efforts without the support and generosity of monthly donours, and we hope you'll consider joining the UNICEF family.

You can make a monthly gift here - https://help.unicef.org/thank-you
No donation is too small, and any donation can help save children's lives. With a donation of just $100, you can support children with: 
300 sachets of Ready-to-Use Therapeutic Food to help malnourished children 
or 30 packages of measles vaccine (vial of 10 doses) to protect children against malaria 
or 2 wash and dignity kits, helping provide essential hygiene to children and families
UNICEF accepts online donations by credit card on all of our donation pages. Thanks to donours like you, we can make a difference for children's lives. Please visit https://help.unicef.org/ to make a donation today for your cause of choice. 
If you are unable to use your credit card for an online donation, you can visit your local UNICEF country page for more details. Some countries accept donations made via cheque or phone.
Unfortunately we do not accept cryptocurrency or NFT donations at this time. 
 
We always appreciate the kind offers for non-financial items like blankets, clothing, food, and medication, but unfortunately we cannot accept these gifts and have to turn them down.
Thanks for your interest in joining our team. We're looking for committed professionals willing to engage in the challenging work of advocating for children's rights, helping to meet their basic needs and expanding their opportunities to reach their full potential. Check out current opportunities. (https://jobs.unicef.org/en-us/listing/)
"Our Internship Programme offers students the opportunity to acquire practical experience in UNICEF's work. Learn more about eligibility requirements and how to apply. (https://www.unicef.org/careers/internships)"
"If you have an undergraduate degree, several years of work experience and are interested in long-term volunteer opportunities, you may be eligible for entry into the United Nations Volunteer (UNV) programme. This is a United Nations common programme that recruits volunteers for assignments throughout the United Nations system, including UNICEF. For additional information on volunteer opportunities, visit our volunteers page."
"Our organization acknowledges that there has been an increase in websites and emails imitating UNICEF. All open vacancies at UNICEF will be posted at https://jobs.unicef.org/en-us/listing/. Please disregard any emails that refer you to a different website.
All recruitment requests will be from a 'unicef.org' email address. UNICEF will not request sensitive personal information (i.e. your Social Security number) over the phone or by email.
Offers of employment or job openings with requests for payment of fees are fraudulent. The scammers' request for the payment of fees may come only after you have accepted the fraudulent offer. UNICEF does not charge an application fee or any other fee at any stage of the recruitment process. Any requests for such payment or information should be refused. If you have already sent money, then you should report this to your local law enforcement authorities for appropriate action.
UNICEF adheres to Internet industry standards and best practices when it comes to ensuring your online giving is safe and secure. Unfortunately, online fraud and scams have become more frequent.
If you suspect someone has contacted you fraudulently representing UNICEF, please be aware of the following:
UNICEF never solicits funds to be sent via Western Union.
UNICEF never strands its employees overseas, and never expects them to pay their own transportation expenses.
UNICEF never fails to respond to the needs of an employee who is sick or injured.
UNICEF never pays for employee vacations, and does not handle travel arrangements via third party payments.
UNICEF never solicits representatives to accept donations with the promise of a commission.
UNICEF never solicits individuals to forward donated merchandise overseas.
UNICEF never participates in lottery awards.
For more information, we suggest the following website: · Avoid Fraud: How to Protect Yourself"